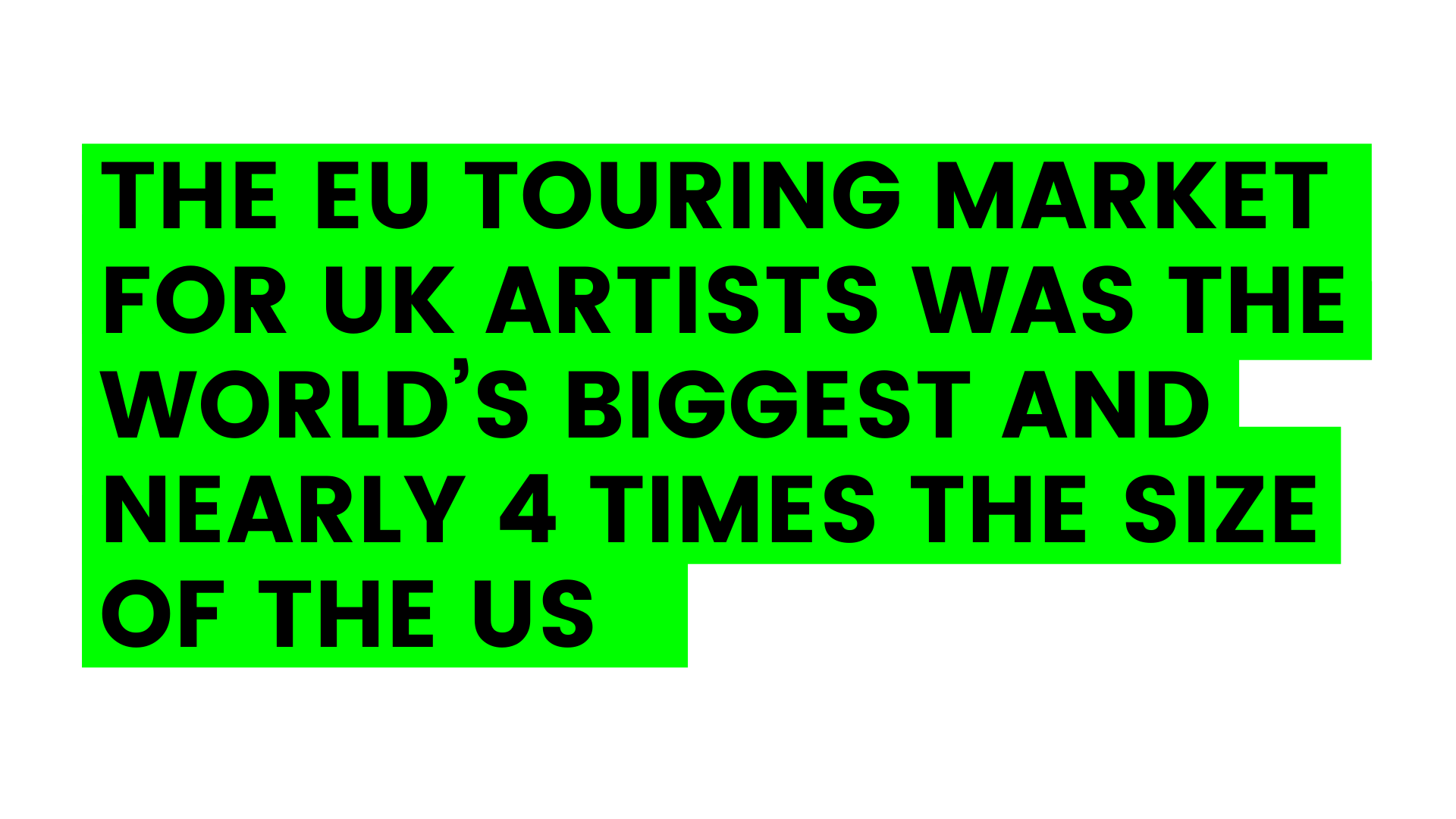 We are calling on the UK Government to take action.
#LetTheMusicMove invites all artists, music professionals and fans to call on the UK government to do more to support the future of the music industry,
and mitigate the Brexit-related impacts of restrictions, costs and delays on European touring.
Read the stories told by artists  
EU touring and the need to get the right process in place for simple and economical access to Europe is crucial at this time more than ever. It is the life blood of bands and artists, not just financially, but in order to expand their fanbases and deliver their art to a wider audience and also the home of many bands to hone their crafts. EU touring also opens up the windows of touring on a global scale with surrounding countries and continents with the knock on effect of the impact that bands and artists have that tour there. Especially now, after the extreme financial impact of the pandemic, this touring can, and will be, the lifesaver for many bands, artists and crews. We need action, we need support, we need access … and we NEED IT NOW!
Live touring in the EU has been an integral part to our growth as a band. We have gained some of our biggest audiences in Europe and we feel lucky to have been afforded the opportunity to do so over the last few years. The implications of Brexit's restrictions – financially and logistically – are devastating, and as an independent band in this current climate, we can no longer imagine touring and promoting our music in Europe as we have done so in the past. We feel deeply saddened for the new and upcoming bands and artists who will not benefit from the incredible opportunities touring in the EU has to offer. Something has to be done to save our live music industry."