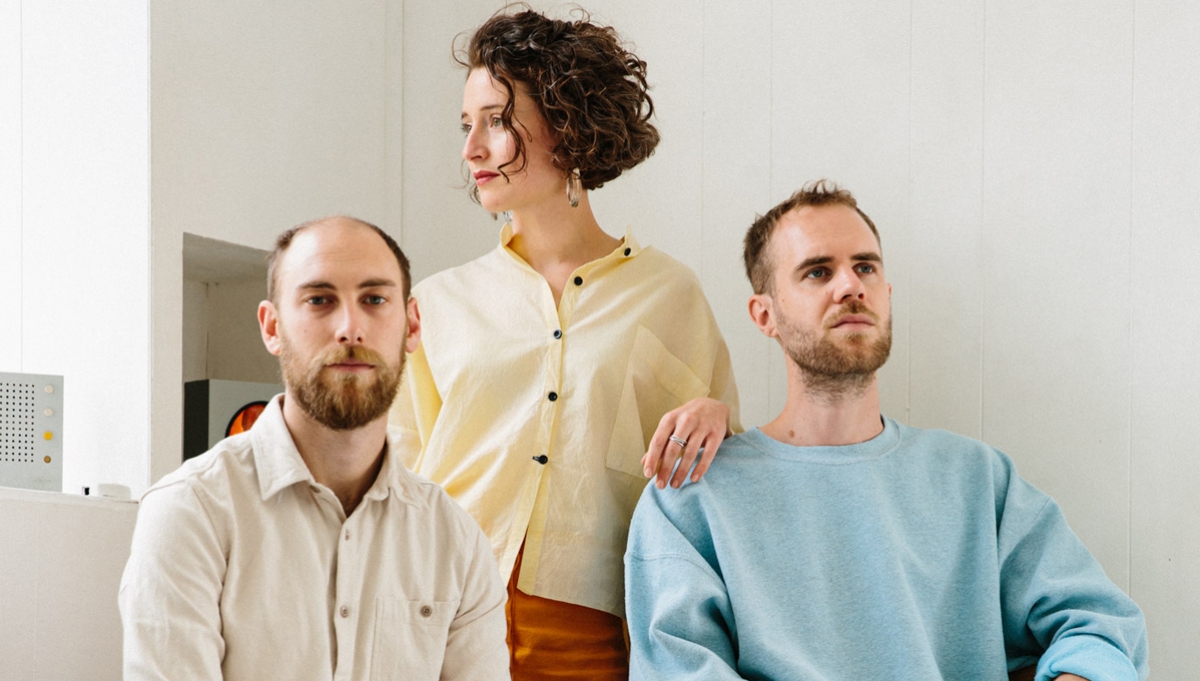 Elder Island is a British musical group from Bristol. Their house-inflected 2014 debut received airplay on BBC Radio 1, BBC Radio 6, BBC Introducing, Amazing Radio + more. Elder Island's first full-length album, The Omnitone Collection, was released in 2019. The group toured North America and Europe in 2019 in support of the album. In November 2020, the group announced the follow up album 'Swimming Static'
Elder Island and their team have invested thousands of pounds into building fanbases and audiences around the world – mostly EU and US – to support their small entrepreneurial business. One clear example of this is in Spain where the band have seen a 75% increase in fee since the previous tour in Dec 2019 and added Madrid to the routing which already included Barcelona.
The current 2022 headline tour was previously due to take place in 2020 and has the routing and fees agreed with many of the promoters. The  4000 in guaranteed fees covers the direct costs of touring for the artists and crew (7 people). Due to the Covid/Brexit postponement, we now potentially face significant additional costs for work permits and carnets estimated at over  2500 which we did not have before and cannot factor in as the deals have been negotiated. These additional costs might mean removing the Spanish shows altogether.
The knock on effect being a loss of future earnings, inability to employ the small business entrepreneurial crew that tour with the band, loss of momentum in a competitive market which could mean losing out on festival offers which we were expecting to come in 2021 (to the tune of  10k- 20k per booking) and would expect to see this increase year on year. We may also have to cut other dates to ensure the routing makes sense, losing more earnings and momentum in other markets like Germany and Poland as the revenue from one show contributes to the overall tour costs.
This would all drastically impact the band's business. We would likely see a drop in streaming revenue from the markets we don't perform in. There would be no merchandise retail and possibly no festival bookings which play a huge part in sustaining the income.
Key facts for Elder Island 2022 EU tour
EU tour routing already pushed back from 2020
Spain is absolutely a key market because of both Festivals and hard ticket fans
We have already invested thousands of pounds in building the fanbase / audience in the market
Spain currently the most expensive work visa at  323- 350 per person
Touring with skeleton crew + the band is 7 people x  350 =  2450
Our guarantee for the 2 hard ticket shows in Spain is  4k combined. Every penny of which contributes to the expense of the tour bus, per diems, accommodation etc.
This particular tour is unlikely to turn a profit in any case. The additional  2450 would be potentially removing the Spain shows from the tour altogether and rerouting the entire run.
ALL job titles of the potential travelling party.
Band Party
Singer / Musician – British passport, employed by British company
Guitarist / Musician – British passport, employed by British company
Keyboard / Musician – British passport, employed by British company
Band Tour Manager – British passport, self-employed
Band Manager – British passport, employed by self owned British company
Support Production Crew Party
Production Manager – British passport, self-employed
Sound Engineer – British passport, self-employed
Front of House Engineer – British passport, self-employed
Lighting Designer – British passport, self-employed
Technician – British passport, self-employed
Stage Manager – British passport, self-employed
A 'skeleton' crew would include just 2 of the most important, most needed Support Production Crew. This is detrimental to the band's performance and jeopardizes the smooth operation of the tour as a whole. The whole touring party are going to stay in Spain for 2-3 days.